Trade Assurance
( For Alibaba Buyer )
Place order online and pay to the designated bank account to get full protection.

Payment protection

On-time shipment

Product quality protection
Quick Details
Surface Treatment: Oiled
Type: coil wire Function: Binding wire , nail wire
Wire Gauge: 0.7mm-4.0mm Material: Q195 Tensile strength: 350-700Mpa
Coil weight: 10kg,25kg,50kg,100kg Certification: Bureau Veritas Certification
Packaging & Delivery
1. Material Q195
Black annealling wire and all other wire mesh are manufactured by wire rod. Wanlida buy this material from SHANXI ZHONGYANG IRON AND STEEL CO., LTD, which is the biggest steel factory in China. The type of wire rod is Q195, element composition is as follows:
C≤0.07; S≤0.023; Si≤0.09; Mn≤0.32; P≤0.025.Because This type of wire rod has less Impurities, Q195 is fit for drawing .The diameter is 6.5mm. Generally, Daily output of Wanlida is 120 tons.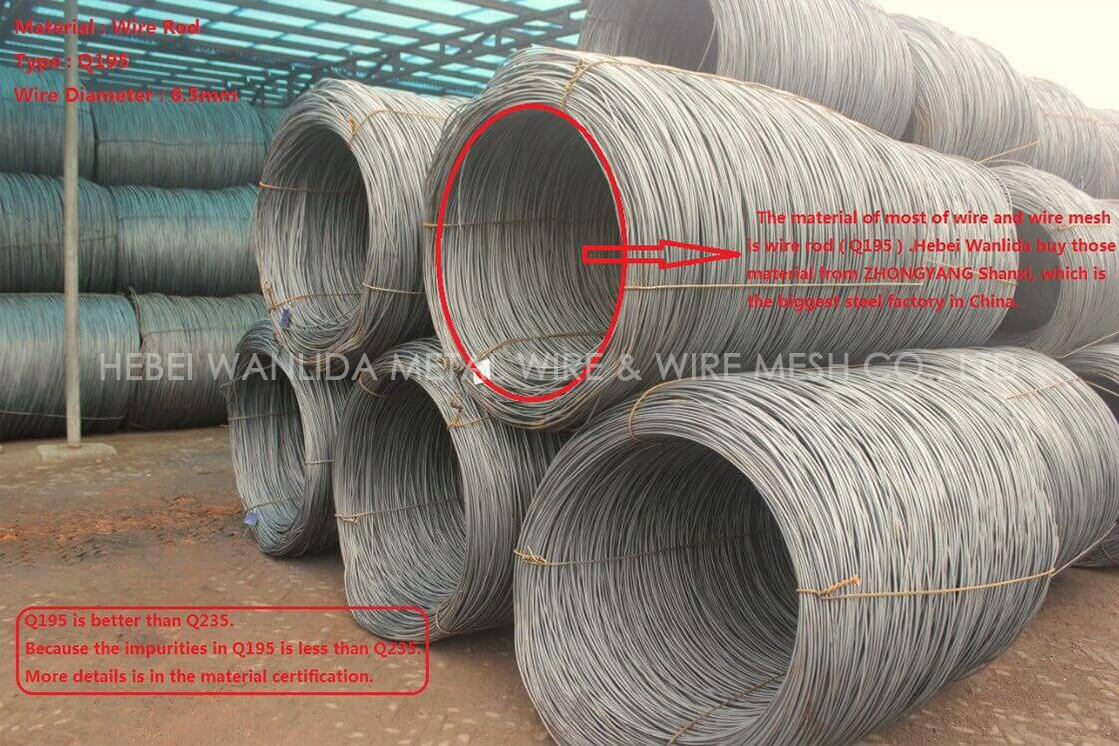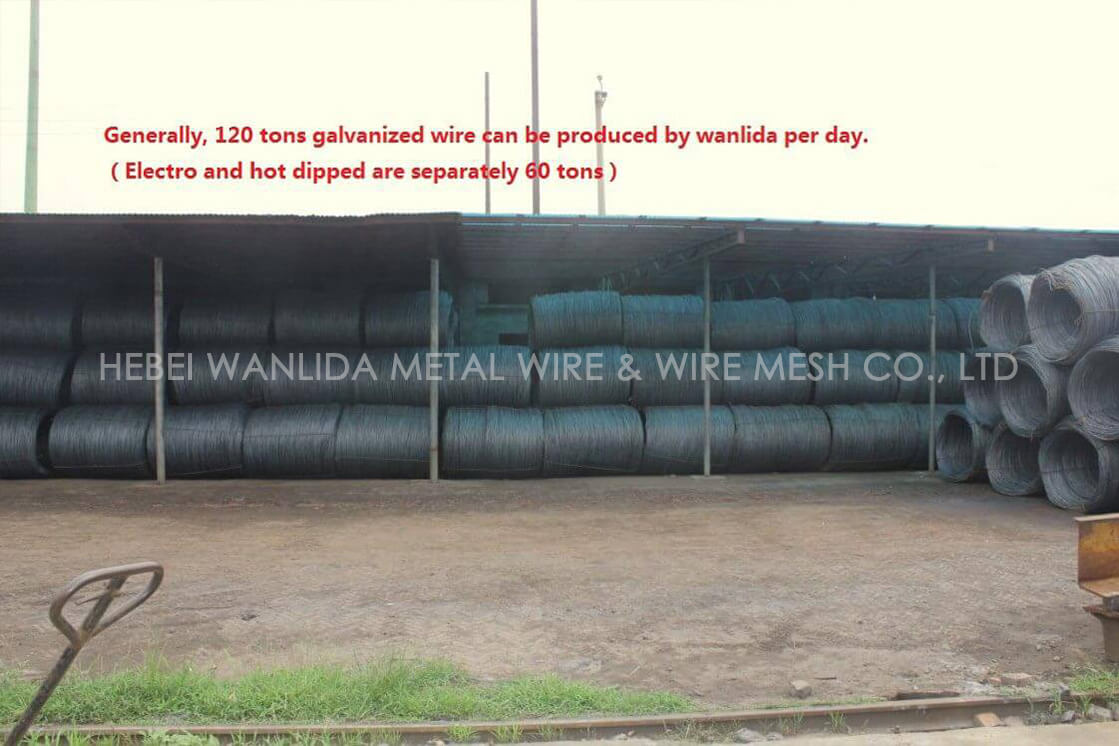 2. Drawing
There are two kinds of drawing machine: powder drawing and water drawing. powder drawing is fit for junior drawing(6.5mm~4.0mm). One powder drawing machine has 4 tanks and 4 molds. One tank is matched with a mold. Each of them are offered energy by a electromotor. 0.9mm(max)can be "eat" when the wire cross a mold. There are no loss of weight during drawing.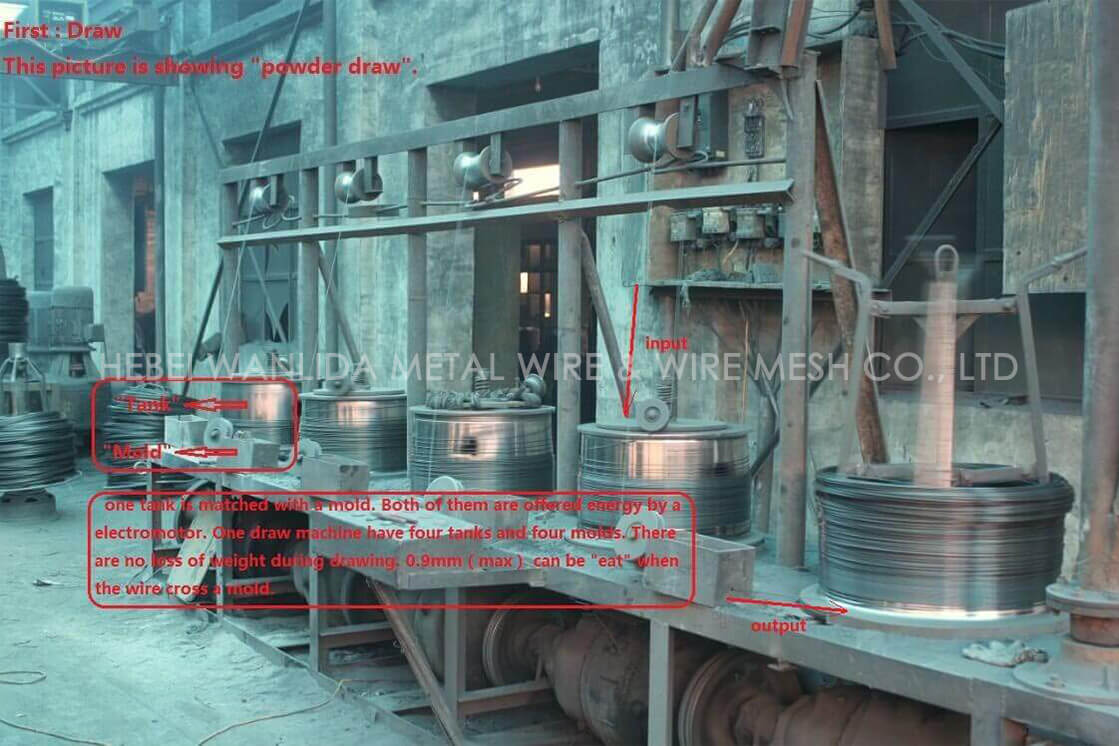 The powder is used as lubricant, which is made of soap and butter. The mold is hidden behind the powder.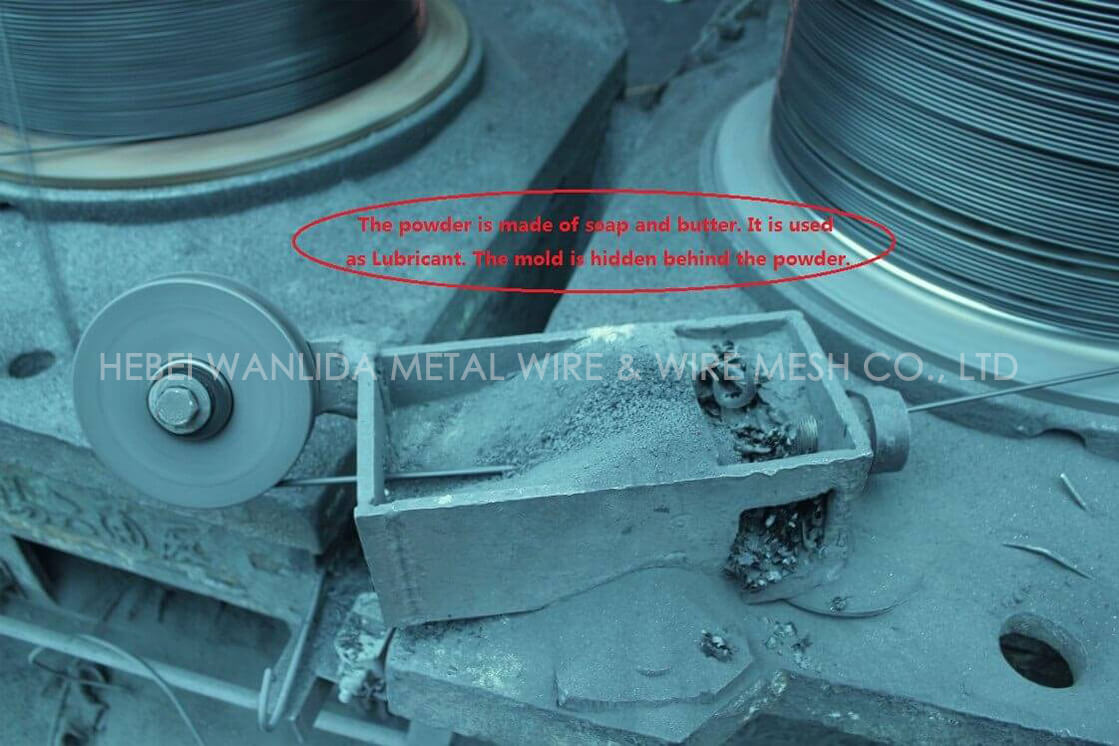 Different mold can "eat" different wire diameter. The mold in picture "eat" 0.6mm.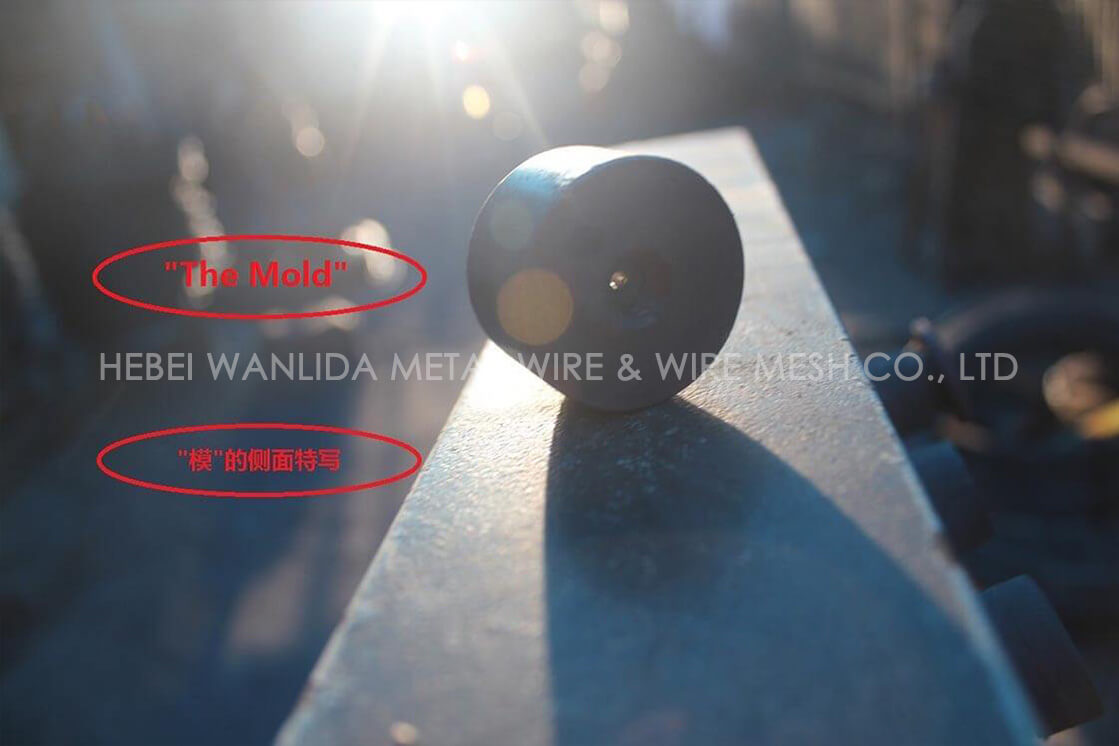 After drawing, the wire is thinner, but also very hard. The tensile strength is about 700N. These wire can be used to produce nail and mesh panel. For galvanized wire, it still need annealing.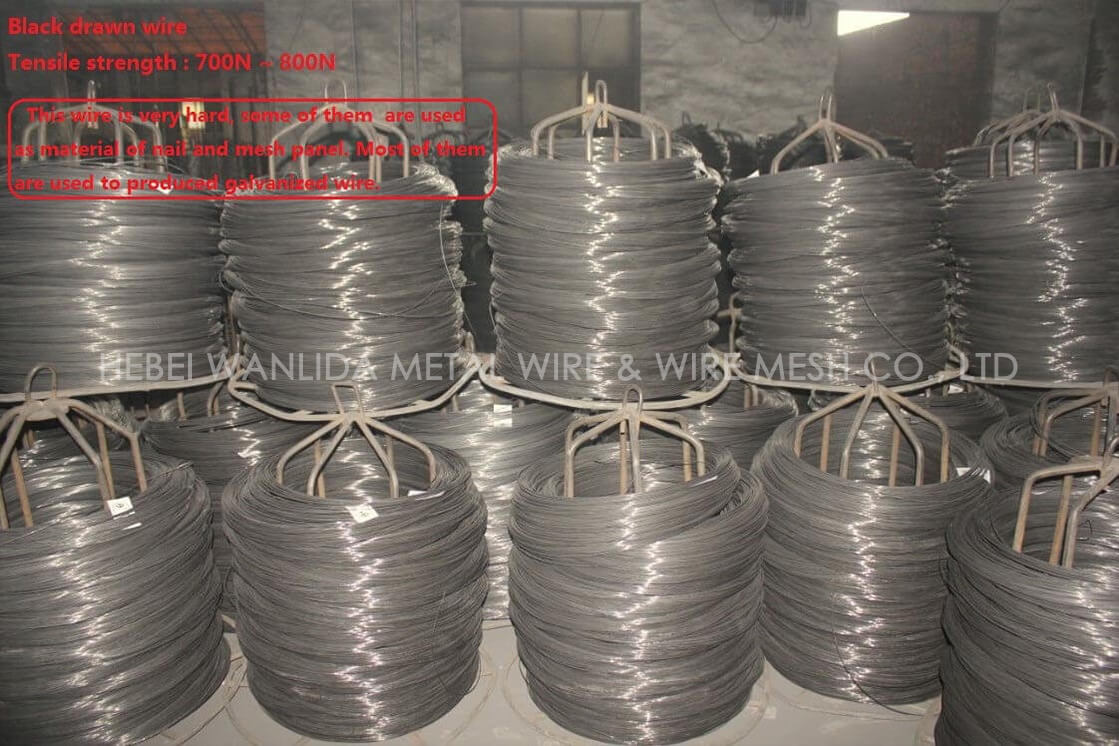 3. Annealing
Anneal is to low the tensile strength of wire. The stove is solid and built with red bricks. The architecture of anneal stove is cuboid. Different thickness of wire require different temperature. Range is from 700℃ to 900℃. Output of the anneal stove, the tensile strength is 400N~500N.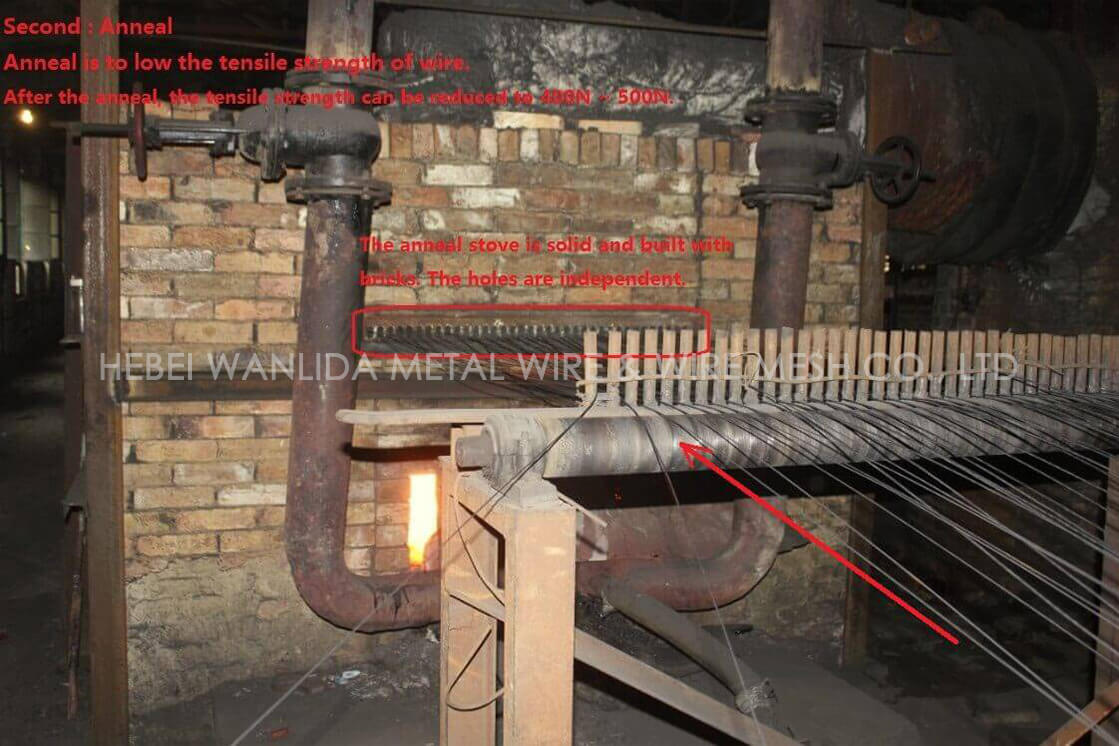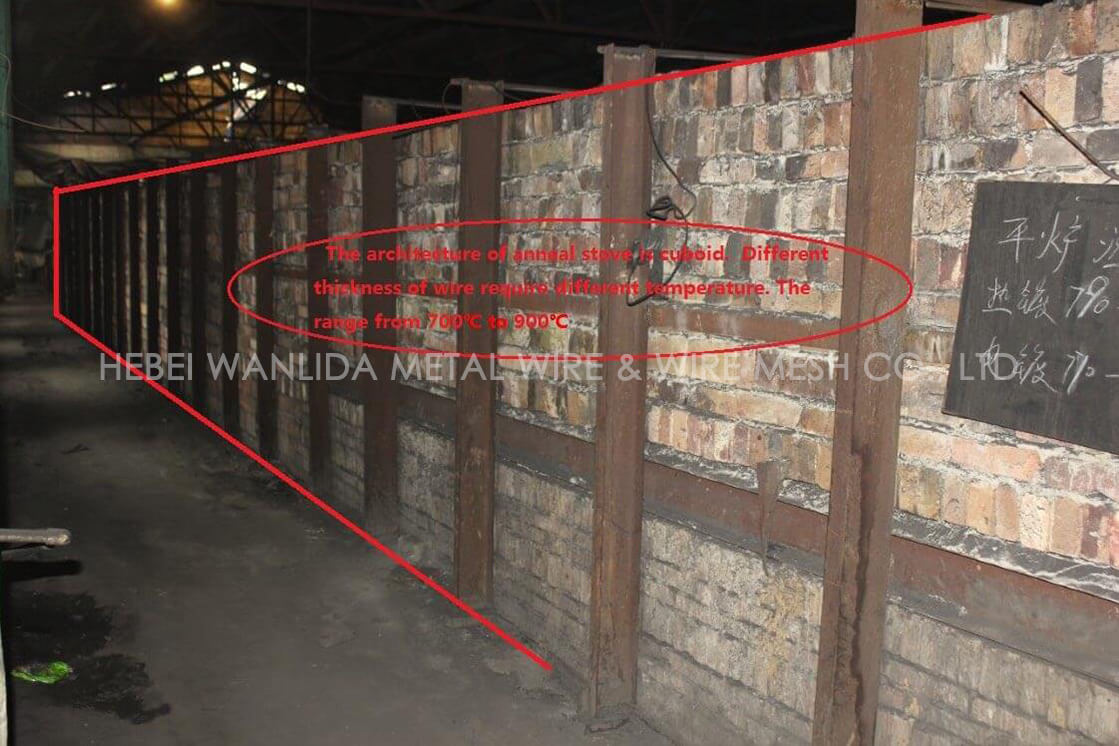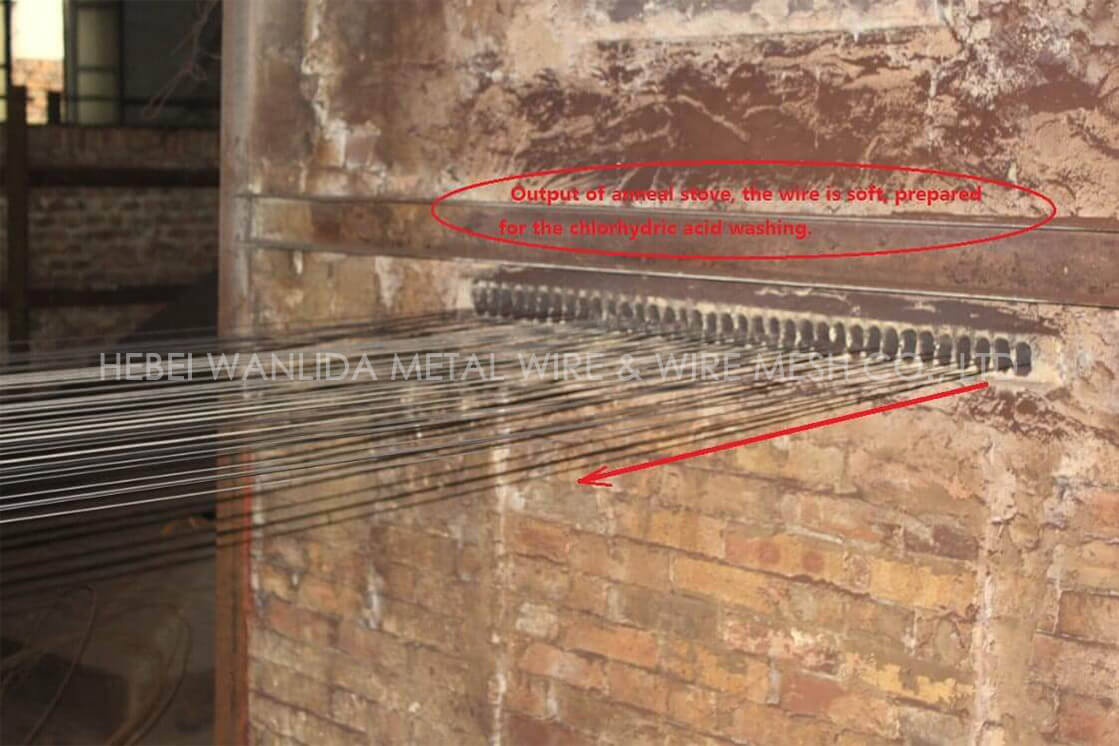 Packing
1 . inside plastic film , outside woven bag .
2 . inside plastic fime , outside hessian cloth .
3 . small coil packing with water-proof paper , the packing with carton or wooden case .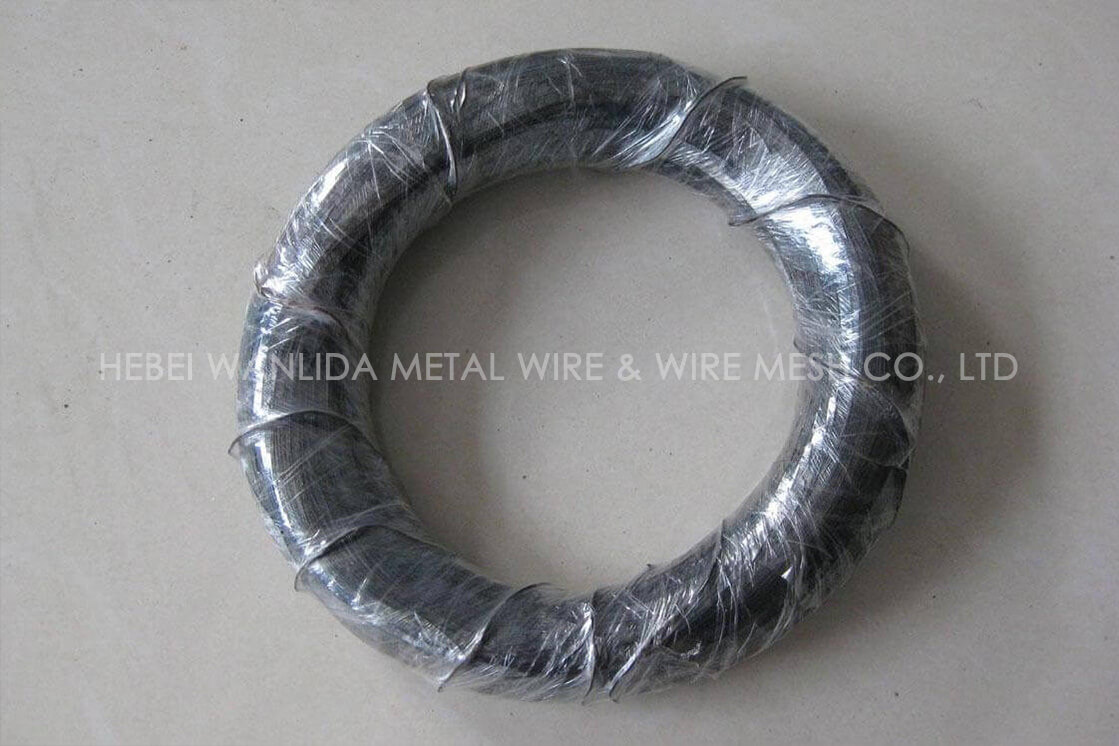 Company information :
"WANLIDA" is professional manufacture of black annealed wire .